This dreamy kit, A Magic Night, will have you scrapping those bed time pictures all night long! There are lots of fun little pieces in this collection including crescent moons, hearts, stars, ropes, pillows, ribbons and so much more! You can't go wrong with this kit's 16 brilliant blue papers and 68 unique and exceptional elements.
Alphas: 1 Alpha Set Skyblue A-Z Upper Case, with or without Shadow, 1 Alpha Set: brightblue Script Alpha, A-Z Upper and Lower Case, 0-9, some Punctuations, with or without Shadow. Please note that Alpha Sets are not single files.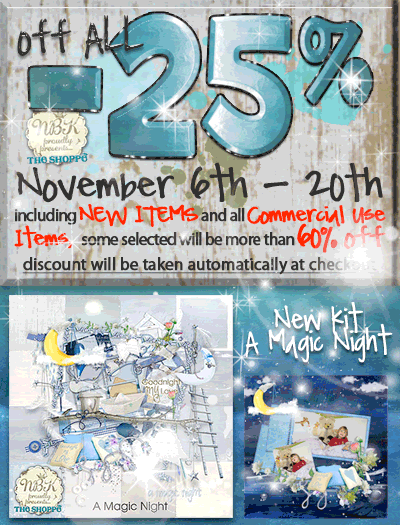 Here is the layout that I made with this kit. I KNOW you would love this kit for your collection!